A general guide on how to join a Zoom meeting on 
Windows, Mac, and Mobile
devices. You can also watch this 
video here
on how to join a Zoom meeting.
 How to join via Email invite
Click the join link in your email or calendar invitation.

Depending on your default web browser, you may be prompted to open Zoom.
If you have Zoom installed on your computer, Select "Allow"
If you do not have the Zoom app installed on your computer or device, deeper on the screen you'll see "Join from your browser." Use this to join the meeting.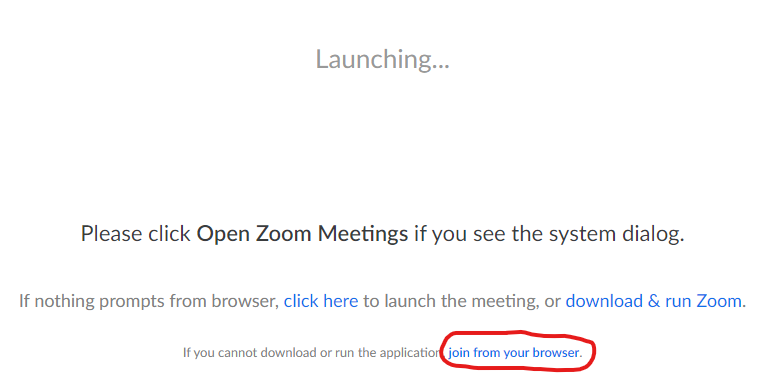 If joining from a mobile device, you will be prompted to download the Zoom app before accessing the meeting.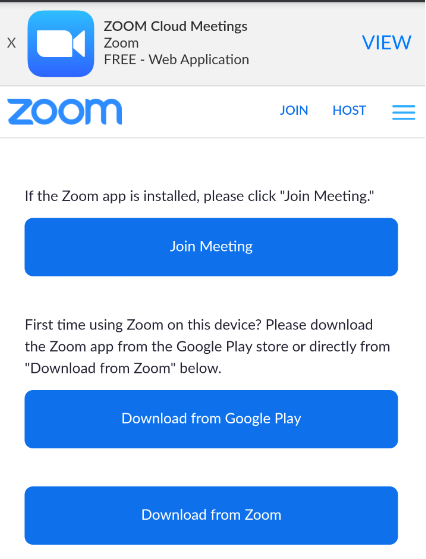 You're in! Enjoy the meeting!
Open the Zoom desktop client.
Join a meeting using one of these methods:

Click 

Join a Meeting

 if you want to join without signing in.

Sign in to Zoom then click 

Join.




Enter the meeting ID number and your display name.

If you're signed in, change your name if you don't want your default name to appear.
If you're not signed in, enter a display name.


Select if you would like to connect audio and/or video and click 

Join

.